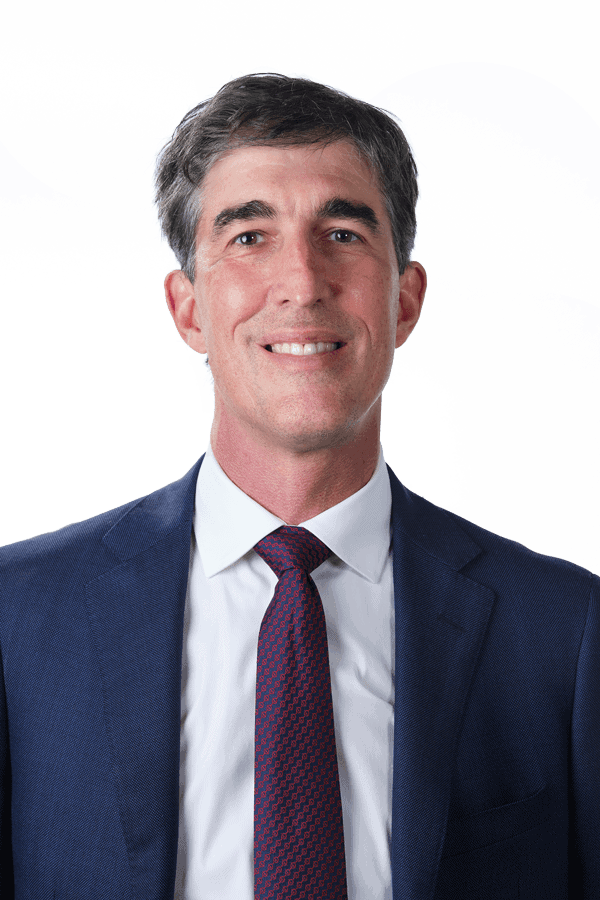 Dr. Michael Banach is a native of Pittsburgh, PA where he attended Central Catholic High School. He traveled to Philadelphia for his undergraduate coursework at the prestigious University of Pennsylvania. He was chosen to be one of a few select undergraduates to be a Penn Medical Scholar Associate, enabling him to do research and take courses with medical school faculty at a very young age. While at Penn he was committed to the Varsity Crew, rowing most days on the Schuylkill river, and achieving the highest honor of being elected captain for his senior year. He was graduated from Penn with a BA, magna cum laude, in English.
While attending the University of Pennsylvania Medical School, he developed a passion for microsurgery. Further research and clinical experience at the Wills Eye Hospital convinced him that the specialty of ophthalmology would be his life's work. He was elected into the prestigious medical honor society, Alpha Omega Alpha, which recognized excellence in clinical work as a medical student. He graduated from the University of Pennsylvania Medical School as "one of the top students in his class."
Wills Eye Hospital, a world-renowned institution, was his home for residency where he spent 3 years as a resident–in-training. His two-year fellowship in adult and pediatric retina was completed at one of the top retina training programs in the country, Associated Retinal Consultants at the William Beaumont Hospital in Royal Oak, MI.  There he worked with retina specialists known throughout the world, and developed the skills needed to treat all aspects of vitreoretinal disorders.
He has resided in Central Pennsylvania and practiced at Pennsylvania Retina Specialists since 1999. His clinical interests include a wide spectrum of primary and complex medical and surgical vitreoretinal disorders, including age-related macular degeneration, diabetic retinopathy, retinal vascular diseases, retinal detachments, proliferative vitreoretinopathy, macular holes, epiretinal membranes, complications of anterior segment surgery, and trauma. His research interests have included the role of principal investigator or sub-investigator for over 30 clinical trials on cutting edge therapies for diseases such as macular degeneration and diabetic retinopathy.
He is board certified by the American Board of Ophthalmology. He is a member of the American Academy of Ophthalmology, American Society of Retina Specialists, Alpha Omega Alpha Honor Society, Pennsylvania Academy of Ophthalmology, and Club Vit.
Dr. Banach is married and has two daughters and a son. His wife, Laura Duda MD, is a pediatrician at the Penn State Hershey School of Medicine. He enjoys spending time with family, traveling the world, motorsport events, hiking, and eating really good food.